4 tags
"Anxiety was born in the very same moment as mankind. And since we will never..."
– Paulo Coelho
"Celebrate rarely. Grind regularly."
6 tags
"A billion stars go spinning through the night, Blazing high above your head. ..."
– Rainer Maria Rilke - "Buddha in Glory"
3 tags
"My eyeliner fierce, My pimp hand strong #lifechoices"
– SD
6 tags
"And don't think the garden loses its ecstasy in winter. It's quiet…. ..."
– RUMI (via crypticstanza)
5 tags
"And I am done with my graceless heart So tonight I'm gonna cut it out..."
– Florence and the Machine "Shake it Off"
7 tags
"And the only solution was to stand and fight, And my body was bruised and I..."
– Florence and the Machine "Only If For The Night"
7 tags
"And I'm neva looking down so I always know wassup"
– Drake "The Winner"
8 tags
"Everyone needs something to aim for. You can call it a challenge, or you can..."
– Sir Richard Branson
5 tags
"You will find poetry nowhere unless you bring some of it with you."
–  Joseph Joubert
4 tags
"Give me the first taste Let it begin, Heaven cannot wait forever Darling,..."
– Fiona Apple "First Taste"
4 tags
"He who would learn to fly one day must first learn to stand and walk and run and..."
– Friedrich Nietzsche
3 tags
"به سراغ من اگر می آیید نرم و آهسته بیا یید٬ مبادا گه ترک بردارد..."
– Sohrab Sepehri, "واحه ای در لحظه " ("Oasis in a Moment" )
10 tags
"A woman's dress should be like a barbed-wire fence: Serving its purpose..."
– Sophia Loren
5 tags
6 tags
4 tags
"Patience is waiting. Not passively waiting. That is laziness. But to keep..."
– unknown
4 tags
"You can't be that kid standing at the top of the waterslide, overthinking it. ..."
– Tina Fey "Bossypants"
6 tags
"Only man can know the pain 
of having something he does not need,
 while needing..."
– Nizami, "The Story of Layla and Majnun"
6 tags
"They deem me mad because I will not sell my days for gold; and I deem them mad..."
– Khalil Gibran
5 tags
"Notice how I laid in all the dramatic irony here? Like in Titanic when Kate..."
– Mindy Kaling, "Is Everyone Hanging Out Without Me (And Other Concerns)"
9 tags
"And like the seasons you are also, And though in your winter you deny your..."
– Khalil Gibran "The Prophet"
2 tags
8 tags
4 tags
"Take a moment to realize you have never seen your face in person, just..."
– Anonymous
6 tags
"The reason we struggle with insecurity is because we compare our..."
– Steve Furtick
6 tags
"Raise your words, not voice. It is rain that grows flowers, not thunder."
– Rumi
2 tags
5 tags
"Destiny is usually just around the corner. Like a thief, a hooker, or a lottery..."
– The Shadow of the Wind (Carlos Ruiz Zafon)
5 tags
4 tags
4 tags
"The best moments come from the baddest of ideas"
– ND
6 tags
1 tag
"Let's not be bewildered by the world. Let's not be cheated by its..."
– Yunus Emre - Sufi poet
8 tags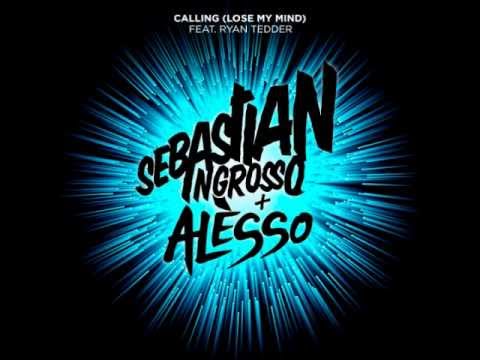 5 tags
"I know it's not ladylike to say it, but I'm not a lady and I don't pretend to..."
– -Anne Downton Abbey
5 tags
"MODERATOR 1: Okay. Which designers do you prefer? SECRETARY CLINTON: What..."
– Madam Secretary, Hillary Clinton, Ice Hova
5 tags
"You have a clean slate every day you wake up. You have a chance every single..."
– Brendon Burchard - author, motivational speaker
5 tags
5 tags
6 tags
"I don't care about what brand you are, I'm concerned what type of man you are,..."
– Mos Def, "Sunshine"
4 tags
"Walk in confident, walk out a champ."
– ND
7 tags
6 tags
4 tags
5 tags
5 tags
6 tags
"Any emotion, if it is sincere, is involuntary."
– Mark Twain
6 tags
"A self-respecting artist must not fold his hands on the pretext that he is not..."
– Tchaikovsky on work ethic vs. inspiration, a must-read for any creator.